After years of development, we're thrilled to unveil our brand-new Teak Collection, which includes Armchairs, Modular Sofas, Loveseats, and our first-ever Coffee Tables, all designed from the ground up.
We've wanted to expand into wood for quite some time, and we know our customers have been clamoring for more materials and new styles. When the time was finally right, we knew the only choice was teak.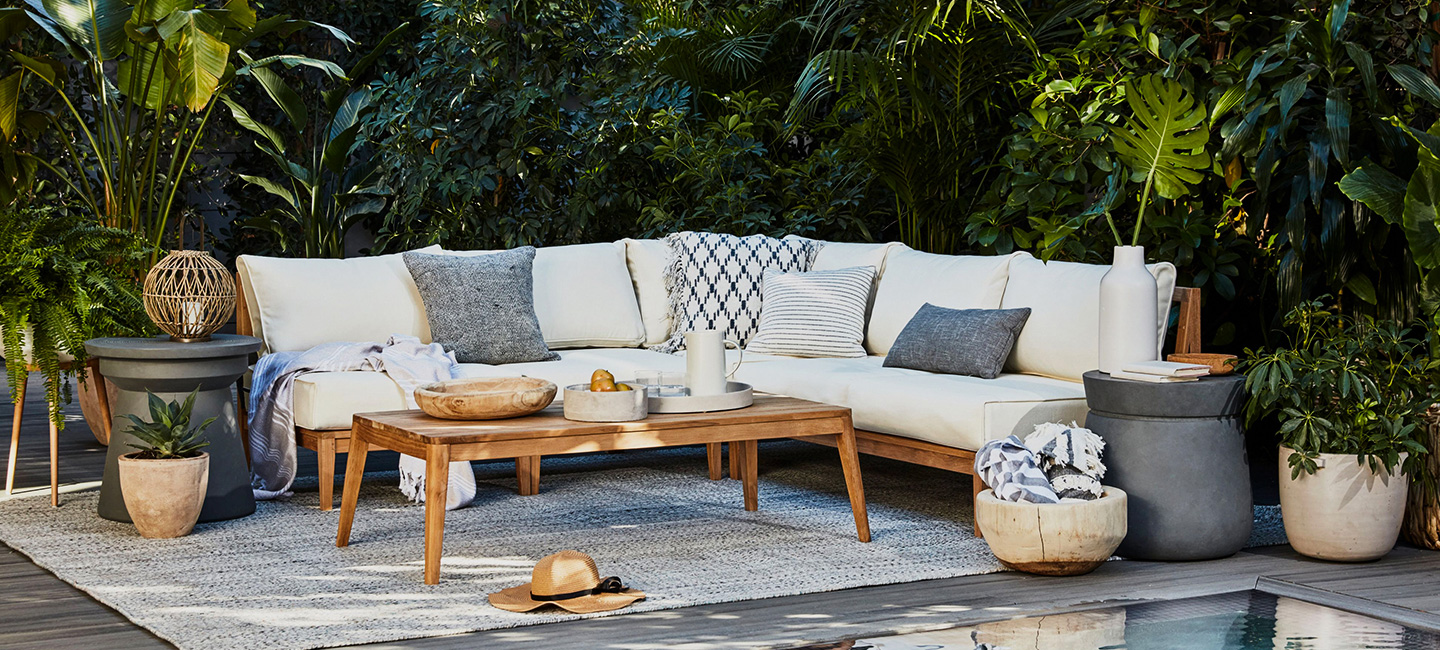 Why Teak For Outer's New Collection?
Teak is widely known as the most valuable tropical hardwood and is mainly used for luxury furniture, ship and decorative building purposes. Nicknamed the "king of timber," teak is rich in natural oils and silica that protect it against the elements and pests, which makes it an exceptional material for outdoor furniture.
Still, not all teak is created equal. The age of the trees themselves, as well as where they're grown, contributes to the quality of the finished product.
We use only the highest-quality teak wood in the world, from responsibly managed forests in Central Java (we'll have more information about our sustainability efforts as they relate to Teak in our next post!). The trees that we use are a minimum of 40 years old, which creates lumber that has a high oil content, tight grain and minimal sapwood. For each mature tree that is cut down, three saplings are planted in its place.