In a nutshell, performance fabric is any fabric created to withstand wear and tear, while also being simple to clean.
Outdoor cushion and fabric manufacturers were the first to add performance fabric to their furniture pieces. Why?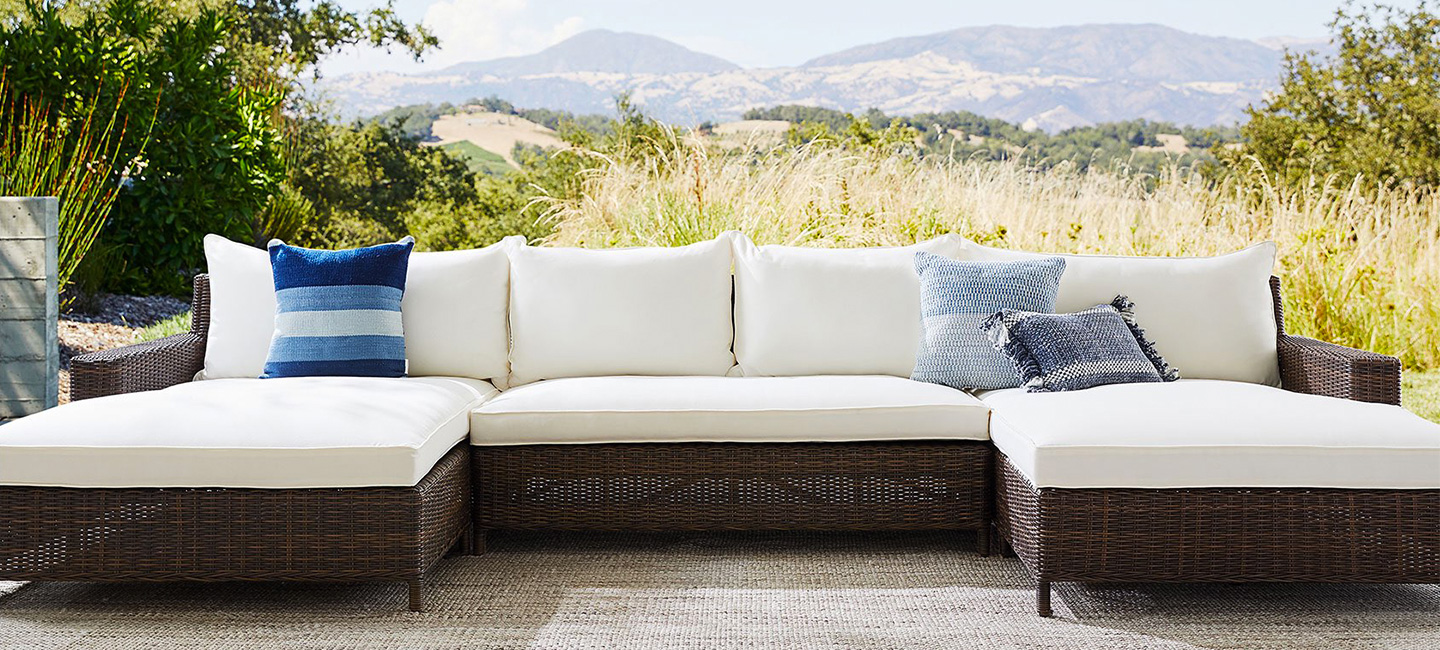 Because adding material with these qualities to outdoor furniture makes sense, especially because of all the harsh weather conditions outside furniture can get exposed to.
But indoor furniture can also experience wear and tear. So, over the years, performance fabrics were also added to indoor upholstery.
If you have kids, pets, or a large family, then you know how challenging it can be to keep certain furniture around the house clean and in good condition. To help make this possible, you need furniture that's both durable and stain-resistant. Performance fabric offers you exactly that! It's ideal for living spaces around your home—both inside and outside—that usually get a lot of traffic because the material is durable and easy to clean.